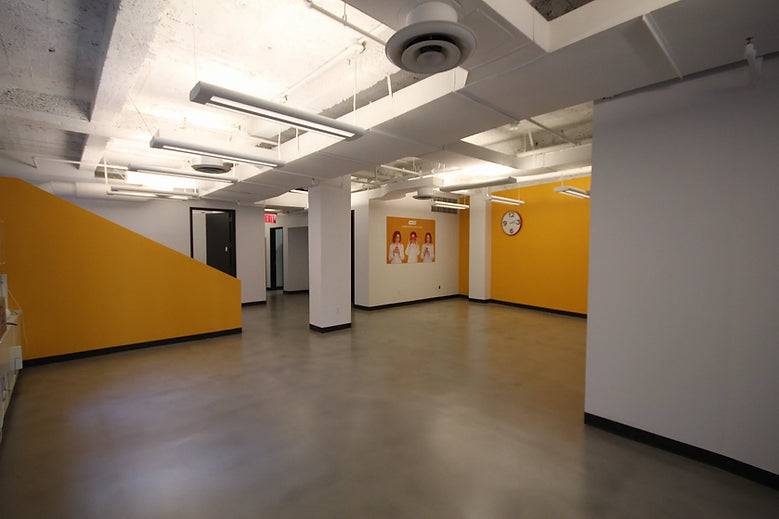 OFFICE SPACES
When it comes to designing an office space, every detail matters. From the furniture to the lighting, every element contributes to the overall look and feel of thespace. But have you considered the flooring? A beautiful and functional floor can make all the difference in creating a space that's not just functional but also visually stunning. That's where Epoxy Plus Pro decorative concrete flooring, epoxy flooring and concrete overlay flooring contractors come in.
Our decorative epoxy floors are perfect for customers in the New York City- all 5 bouroughs like Manhattan and Brooklyn, and the Northern New Jersey area who want to enhance the look and feel of their office space. Our epoxy floors come in a variety of colors and patterns, so you can choose the one that best suits your style and preferences.
But our epoxy flooring isn't just about aesthetics. It's also incredibly durable and long life span. Our epoxy floors are resistant to chemicals, abrasions, and impacts, making them ideal for high-traffic areas like offices. Plus, they're easy to clean and maintain, so you can spend less time worrying about your office floor and more time focusing on your work.
One of the unique benefits of our decorative epoxy floors is the design element. Concrete and epoxy floors can be customized to create a unique and modern look that's sure to impress clients and employees alike. Whether you want a sleek and minima list look or a bold and colorful design, our team of experts can work with you to create the perfect flooring for your office space. Epoxy Plus Pro's epoxy floor contractors can install your floor in a number of different finishes and sheen, including in the popular high wear satin finish.
Investing in an epoxy floor for your office space is worth it for several reasons. First, it adds value to your business. A beautiful and functional office space can increase your business's reputation and make it more attractive to potential clients. Second, it creates a safe and healthy environment for your employees. Epoxy flooring is slip-resistant and can help prevent accidents in the workplace. Plus, it's easy to clean and maintain, which can help reduce the spread of germs and bacteria.
At Epoxy Plus Pro, we're committed to providing our customers with the highest quality epoxy flooring and concrete flooring for their office spaces. Our team of experts will work with you to choose the perfect color and pattern for your space and ensure that your installation is done quickly and efficiently. Browse of photo gallery of projects to get design ideas and inspiration. Contact us today to learn more about our decorative epoxy floors and start transforming your office space into a space you'll love.